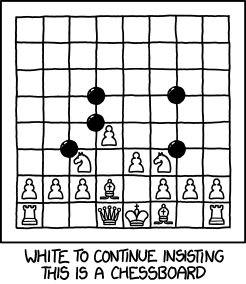 As part of trying to educate other people at work about testing strategy, I've been thinking about it a lot recently – in particular because I keep seeing similar issues and often struggle to concisely get across.  While I'm still working on that thinking (hopefully post(s?) to follow), one thing I keep coming back to that's really useful is one of the checklists from the Rapid Software Testing Appendices – "a set of considerations designed to help you test robustly or evaluate someone else's testing".  It's not the be-all-and-end-all, but a lot of the test strategies I come across miss thinking about a bunch of the stuff here, so using this is a good starting point when coming up with your strategy.
(All kudos for this list => The RST creators)
Project Environment
Mission. The problems you are commissioned to solve for your customer.
Information. Information about the product or project that is needed for testing.
Developer Relations. How you get along with the programmers.
Test Team. Anyone who will perform or support testing.
Equipment & Tools. Hardware, software, or documents required to administer testing.
Schedules. The sequence, duration, and synchronization of project events.
Test Items. The product to be tested.
Deliverables. The observable products of the test project.
Product Elements
Structure. Everything that comprises the physical product.
Functions. Everything that the product does.
Data. Everything that the product processes.
Interfaces. Every conduit by which the product is accessed or expressed.
Platform. Everything on which the product depends (and that is outside your project).
Operations. How the product will be used.
Time. Any relationship between the product and time.
Quality Criteria Categories
Capability. Can it perform the required functions?
Reliability. Will it work well and resist failure in all required situations?
Usability. How easy is it for a real user to use the product?
Charisma. How appealing is the product?
Security. How well is the product protected against unauthorized use or intrusion?
Scalability. How well does the deployment of the product scale up or down?
Compatibility. How well does it work with external components & configurations?
Performance. How speedy and responsive is it?
Installability. How easily can it be installed onto it target platform?
Development. How well can we create, test, and modify it?
(I'd explicitly break out from that last one

Testability.  How well can we put the product into the state we want to put it into for testing?
Diagnosability.  How well can we tell what state the product is in?
Debugability.  How easily can we work out what has happened?
Maintainability.  How easily can we fix issues in or enhance the product?)
General Test Techniques
Function Testing. Test what it can do.
Domain Testing. Divide and conquer the data.
Stress Testing. Overwhelm the product.
Flow Testing. Do one thing after another.
Scenario Testing. Test to a compelling story.
Claims Testing. Verify every claim.
User Testing. Involve the users.
Risk Testing. Imagine a problem, then find it.
Automatic Checking. Write a program to generate and run a zillion checks.